Selling Your Home?
Imagine if you could SELL YOUR HOUSE for more than what you thought and not have to pay a TON in commissions to a Las Cruces Real Estate Agent.
What if there were 10 tips……
or even better:
….. and each of them would help your house SELL FASTER and for more?
You would probably be excited to read about them.
Lucky for you, that's exactly what we're going to share with you on this website:
10 insanely practical techniques that you can use to sell your house FAST.
Click a section below to be taken right to one of the strategies.
1. Find the Best Real Estate Agent in Las Cruces
Look:
Love 'em or hate 'em, Real Estate Agents are great at what they do. Most Las Cruces Real Estate Agents are true professionals and know the market well enough to help you sell your home.
Rather than searching alone, engage with a professional who listens and understands your particular needs when selling your home in Las Cruces. Your Las Cruces Real Estate Agent will help with pricing the property appropriately, giving you tips on repairs and upgrades, and managing offers. According to Zillow, 87% of sellers will sell with a Real Estate Agent.

2. Research Las Cruces Real Estate Agent s Before Deciding On One
Las Cruces Real Estate Agents are very common and easy to find so it is important that you don't go with the first agent you stumble upon. Go online and see what other people are saying.
You can find Reviews on Google, Yelp, and Zillow. The internet is a great tool for research. Also, asking friends and family if they have a Las Cruces Real Estate Agent with whom they had a positive experience would be wise. Finding the best Las Cruces Real Estate Agent can be difficult, but with a bit of research, it can be done.
3. List Your Home in the Spring
Spring is a peak buying season, and listing a home in Las Cruces during the season allows sellers to take advantage of home prices being more competitive which will cause prices to rise. Usually, according to local research, homes put on the market in early May sell 10 days faster and for 2% more than the average listing. Even though the weather doesn't affect the Las Cruces Real Estate, the holiday's and tax season do.
4. Figure out What You Want as a Seller
Before putting your home on the market, think very carefully about what you want and matters to you as a seller. Putting homes for sale in Las Cruces can be tricky and most people don't think about what they want.
Is it a quick closing so that you can move into a new homes in Las Cruces?
Or are you just trying to maximize your profit? Determine what your goal and motivation is before you even sell or try to find a Las Cruces Real Estate Agent
5. Comprehend Pricing Before You Start
Sellers often get incorrect information about their home's value from the wrong sources. Friends, family, or even neighbors can have an opinion on the price of your home and they aren't real estate experts. Las Cruces Real Estate is not as difficult as bigger cities, but pricing can be a pain.
Keep in mind that almost any Las Cruces Real Estate Agent s will create a Competitive Market Analysis at no cost and will give you an idea about how much your home can sell for. Looking at homes, internet prices, and driving around will also help. Keep in mind, using a Las Cruces Real Estate Agent will avoid you most the work but you still have to do some looking around and be informed. It's your house after all.
6. Be Prepared to Spend Money
People think that selling a home in Las Cruces or anywhere else won't cost any money. Well, for most first timers, they need to know that the seller is the one that pays the most in a transaction. When selling your home in Las Cruces, you will find that you have to pay for closing costs, home prep projects, cleaning, staging, and much more. You can be expected to spend anywhere from $5,000 to even $10,00 to sell your house, depending on the location and price. Talk to your Las Cruces Real Estate Agent for more information.
Be careful with Las Cruces Real Estate agents that will make you fix every single thing in the house and make it look spotless. Sometimes you don't have to go to that extent. It's not a brand new house that you're selling most likely. So fix what needs repairs and don't worry about every little detail. Let the Real Estate Agent s negotiate for you when someone submits an offer.
7. Invest in The Landscaping
When it comes to the Selling Your Home in Las Cruces, there is nothing more attractive to a buyer than a nice yard and a nice kitchen. New Mexico is known for having bigger lots, therefore bigger yards are common. As a seller, you should keep in mind that a nicely well-kept yard will make your home look incredibly valuable. The Las Cruces region doesn't have too much vegetation, so a simple landscaping job won't be too costly or take too much time.
Focus on both the front and the back yard. Drip systems are a very good idea because most buyers like low maintenance properties. Not everyone enjoys watering plants and keeping up with a busy back yard. Make your house Move-In ready.
8. Get Good Photos Taken of Your Home
Usually, in the Las Cruces Real Estate Market, this is the job of the Real Estate Agent. Real Estate Agents in Las Cruces commonly have a preferred photographer who will make sure some really nice pictures are taken of your home. Photographs are very important because your house will be advertised in the Las Cruces MLS (FlexMLS), in banners, Zillow, and much more. The picture will attract buyers and even other Real Estate Agents. It allows everyone to see what the house kind of looks like without having to step foot in it.
If you want to make your house even more attractive… A video and even some drone shots will put your house above the rest and make it even more attractive to buyers. Remember, be creative…. and if you're not creative make sure that your Las Cruces Real Estate Agent is exceptionally creative.

9. Price a Bit Under Market to Attract Multiple Offers
When selling your home in Las Cruces, pricing your home correctly is important as mentioned before. Most sellers price their homes higher than what the Las Cruces Real Estate Agent suggests which puts a halt on showings and will usually force the home to be on the market for a longer period of time which will in turn stigmatize the property a bit. It is better to price it a tad big lower than what the Agent Suggests. That way, the house looks more attractive than the rest of the houses; price wise.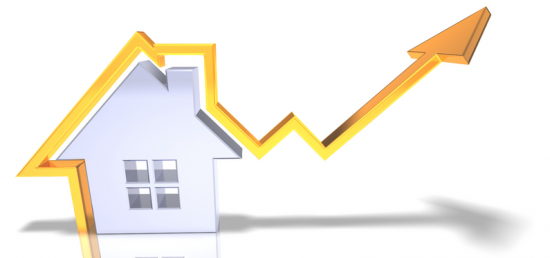 Keep in mind, it is only slightly lower. If you feel like you want to keep more money, it is probably better to negotiate your Agent's commission or closing costs instead of the price. Your Real Estate Agent 's negotiation skills play a big part in many aspects of the transaction from start to finish. That is why as we mentioned above…. a Las Cruces Real Estate Agent with really good negotiation skills is very necessary.
10. Don't let you Emotions Get You
Selling or even buying a home in Las Cruces can be very emotional but change is sometimes necessary. Most people remain emotionally attached to their homes, but they need to keep in mind that they are moving to a better home. Emotions can affect the decision you make when you're presented an offer and much more. Try to remain neutral.
Wanna find out more about Las Cruces Real Estate?
Head over to our main website. Click HERE
and watch this video:

Manny Patino – Las Cruces Real Estate Agent
One Stop Realty – New Visions
28 Camino Tres Ritos Placitas, NM 87043 Office Phone: (575) 921-8626
Qualifying Broker: Jack C. Sheehan Lic# 19861